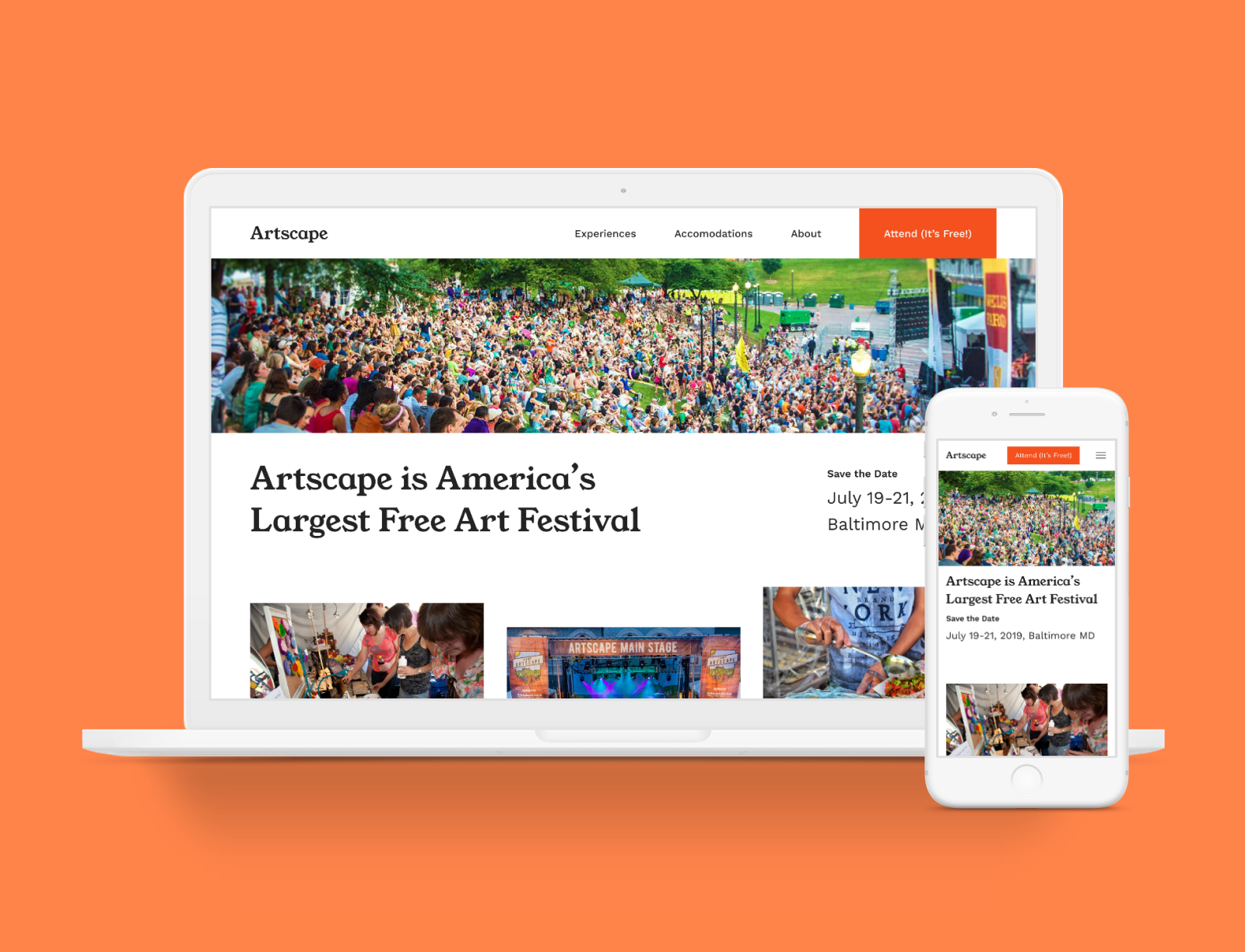 This artscape site redesign project was created at a 2 week design workshop with Huge. I redesigned the landing page for Artscape, America's largest free art festival to attract more festival goers, promote business initiatives.

Duration: 2 Weeks

Role: Heuristic evaluation, sketching, wireframing, expert reviews, high-fidelity prototyping, visual identity

Note: I am not affiliated with Artscape.
The problem
Artscape's website is confusing, overwhelming, and opaque.
The landing page doesn't promote Artscape's activities and events. The navigation showcases programs that are too specific and niche to be usefully navigated. The website relies too heavily on long copy of text to convey information.
Artscape's design system is disjointed and stale.
The use of typography, imagery, color, and hierarchy doesn't reflect the festival's lively and fun spirit. It's visual elements also foster very little brand presence.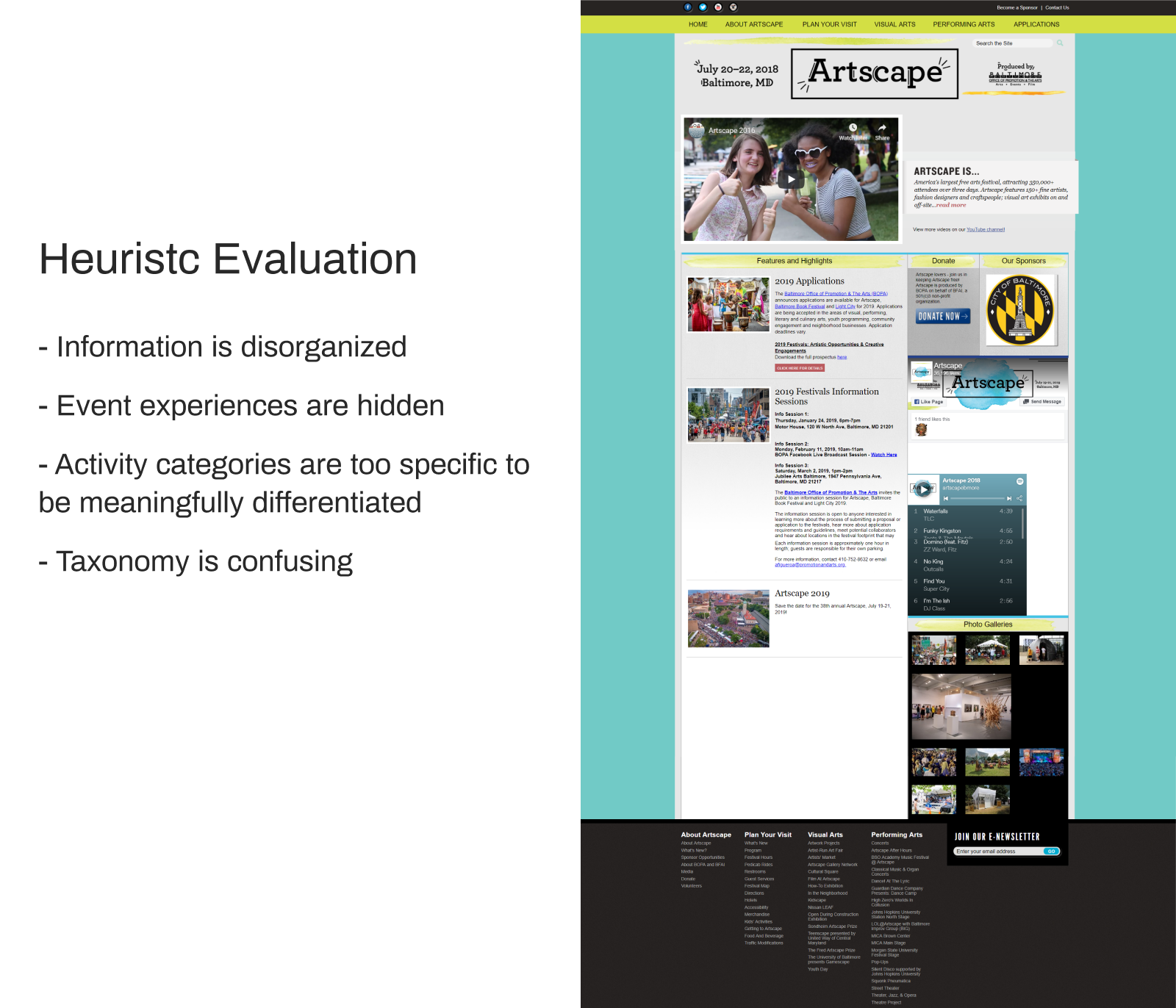 Upon identifying current problems, I mapped out goals of my redesign.

Brainstorming and Sketching
I brainstormed ideas by creating a mind map that illustrates terms and concepts associated with artscape. From this map, I generated concepts such as events, accomodations, tour, travel, and food.
I then sketched out initial wireframe ideas with pencil and paper.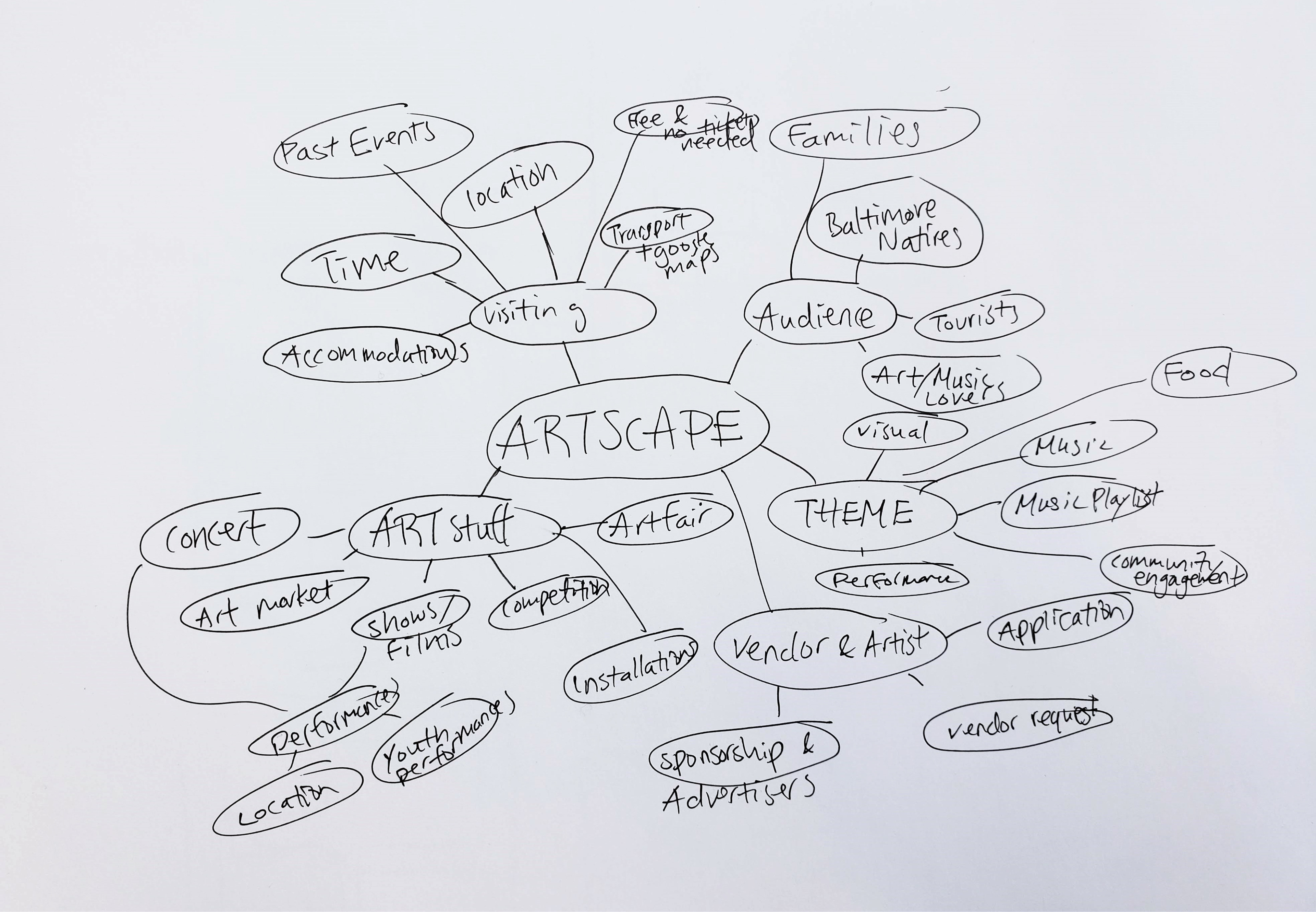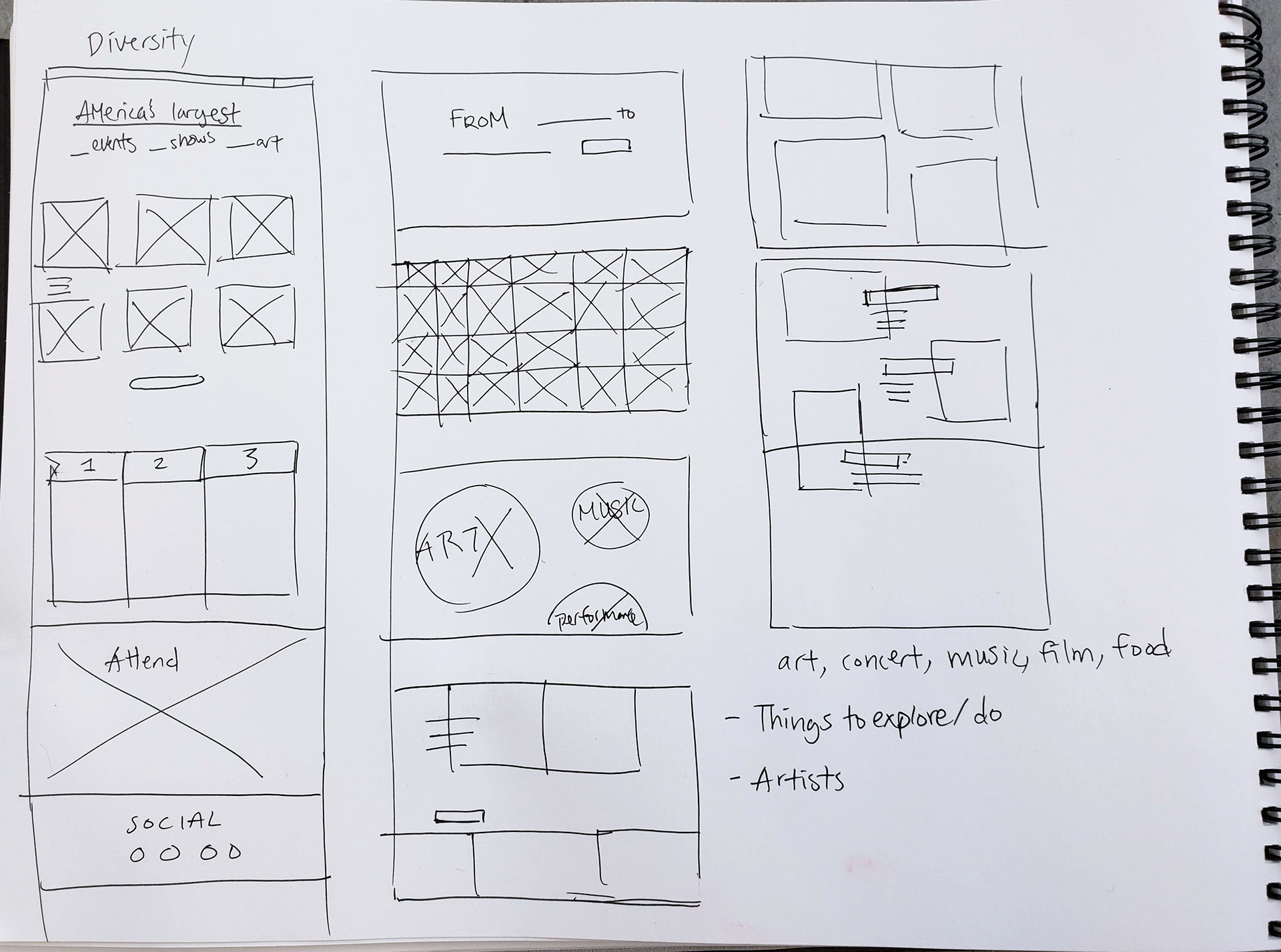 Moving on to the screen, I created quick and rough wireframes that explored diverse layout options.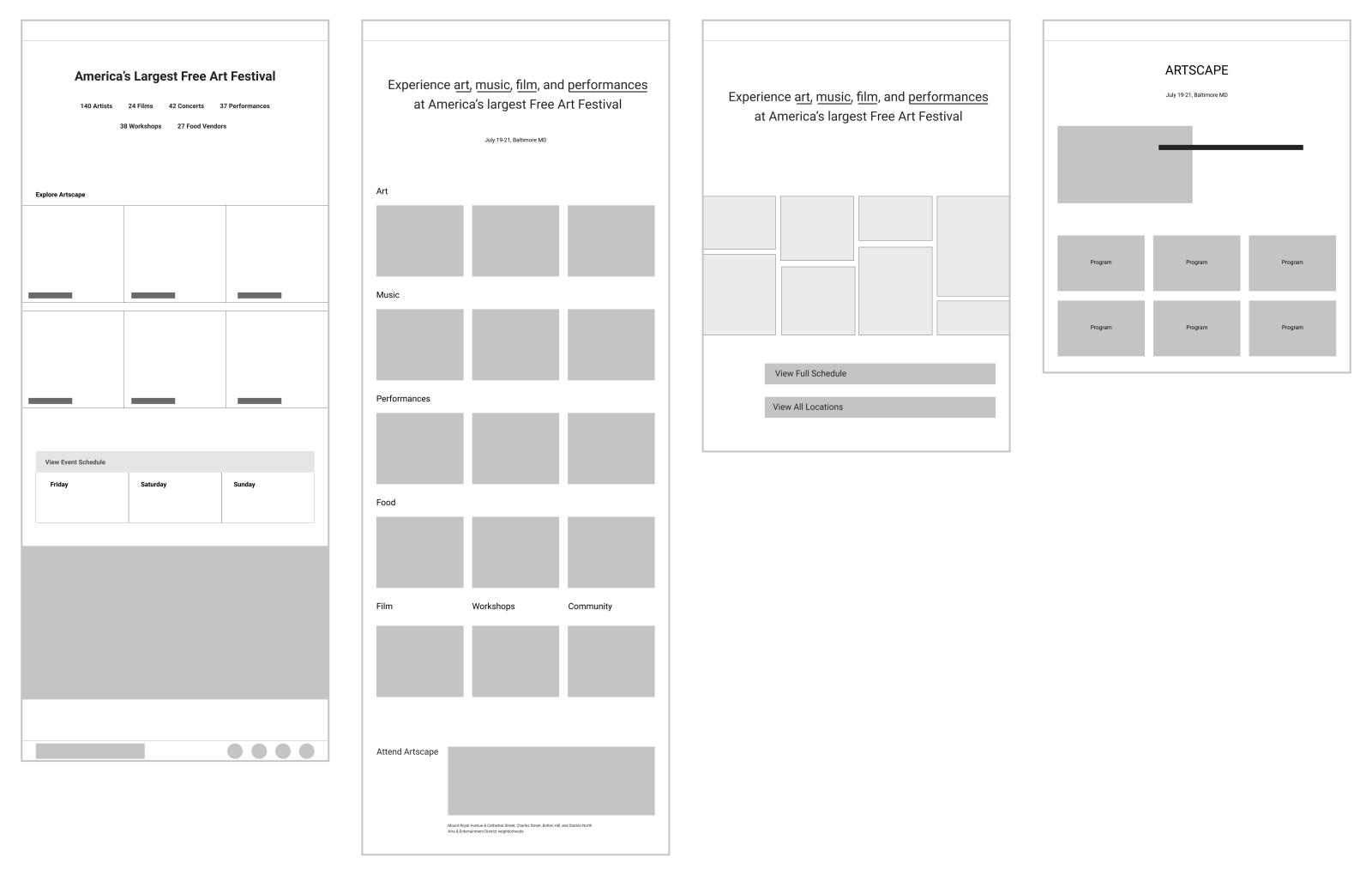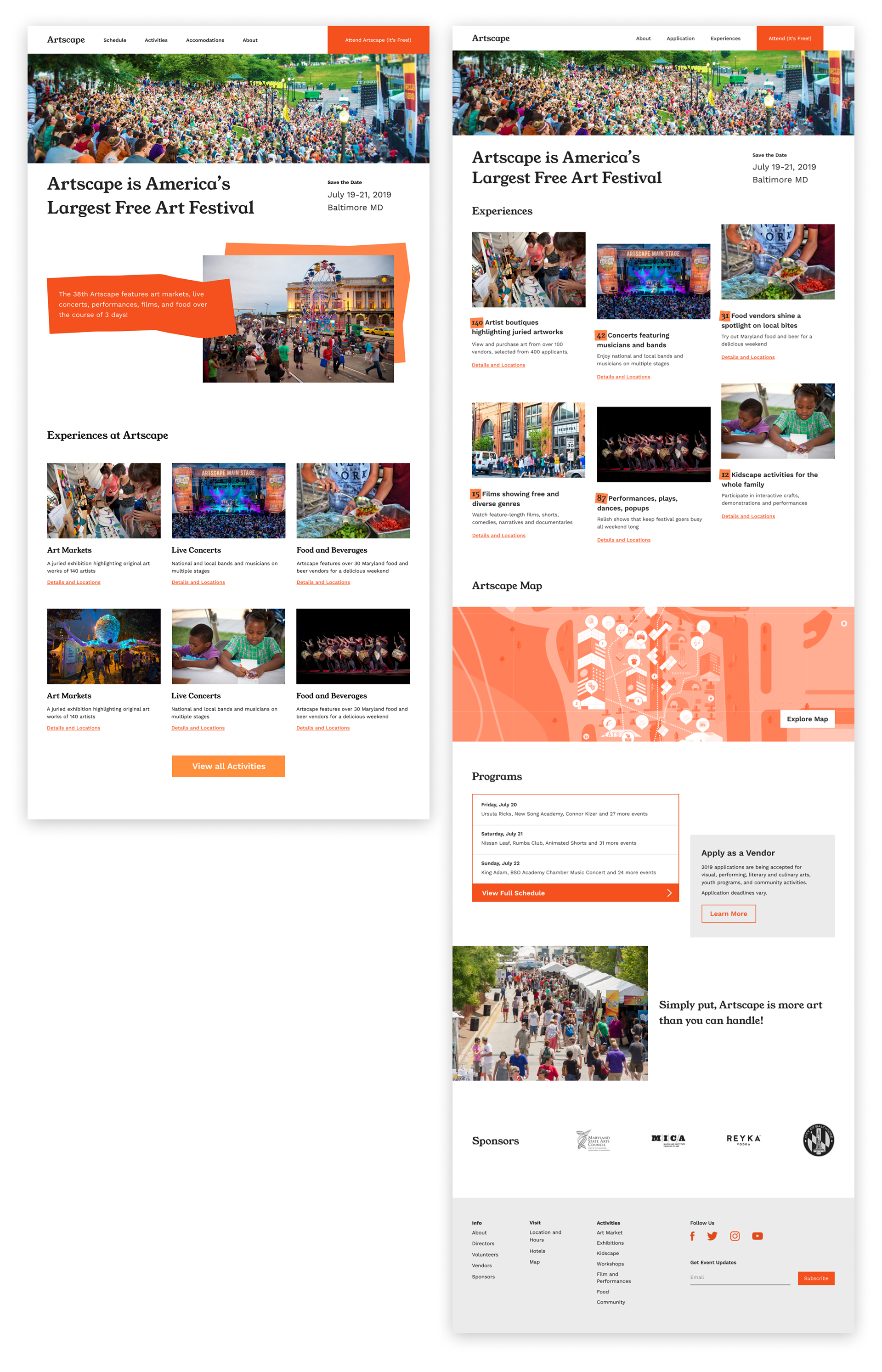 HUGE
 designers Anna Bitskaya, Jen Doyle, and Rene Arvizu critiqued my landing page design. Upon these reviews, I revised my designs to integrate more interactive elements (buttons, map navigation) and a systematized use of spacing.
The final design utilizes a bright palette and engaging imagery to showcase the festival. I combined a funky serif typeface with a wide set sans serif font to bring in an air of playfulness.

I used numbers to showcase the variety and amount of festival programs at Artscape. Using a map, I also demonstrated the size of the festival by showing  the diverse locations each program is happening during the festival.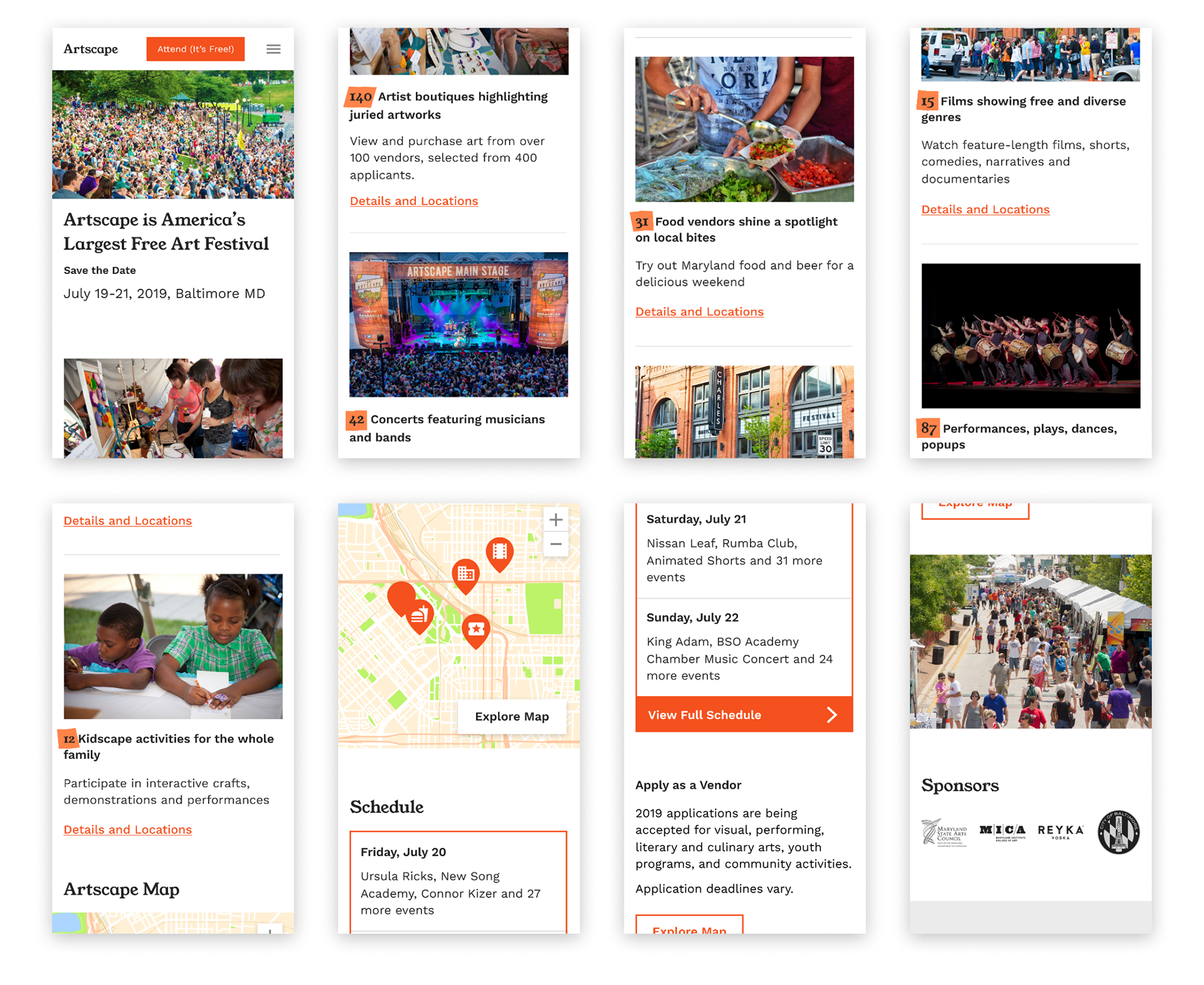 This redesign project was a really insightful experience of looking into the design process and decision making of one of the country's most outstanding design firms. From research to ideation, I learned to both implement overarching experience flows and introduce micro-interactions and design details.