Congrats on getting accepted into design programs. Choosing a suitable college program can be exciting yet daunting. Other university guides focus on general university experiences, but don't reveal much about design programs, so I put together a guide that combines student insights and college statistcis to help you pick the best U.S design program for you.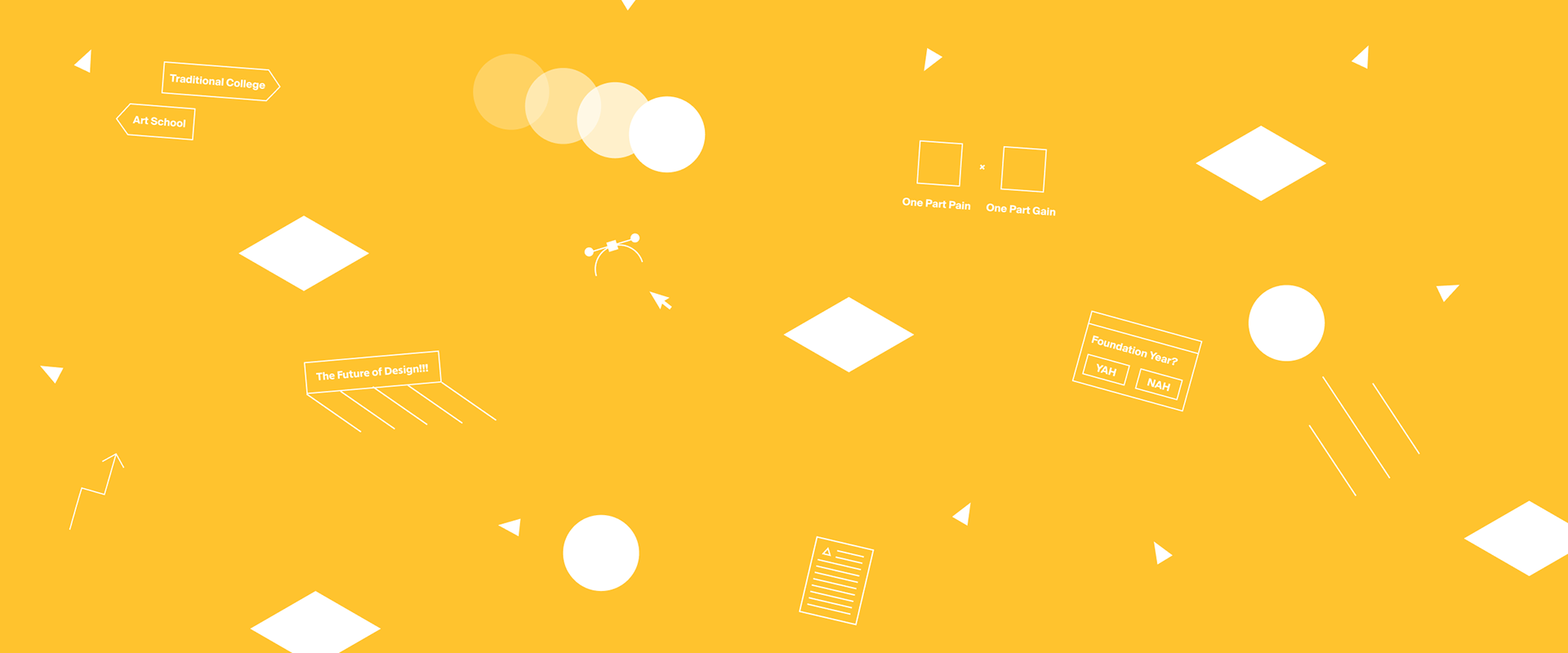 I researched MICA's student experience to create a guide for incoming students to learn more about the MICA's experience. To frame my research, I answered "What is the college experience of new MICA students?" by speaking to a variety of current students as well as reviewing MICA's current policies and offerings for new students.
I also looked into how other design programs around the country are curating their degree plans and student life. Some design programs exist witin larger institutions, while others live as stand-alone art schools, each offering an array of art, design, and academic classes. 
Breaking down design programs

I wish I knew this coming in to college...
I went around the mica campus asking upperclassmen what advice they would give to incoming freshmen at design programs. Some encouraged students to figure out what they want to do quickly, an advice quite directly contradictory to mica advisors. By knowing what they wanted to do with art and design, students feel that they can better target their First Year Experience to match their goals.
On the other hand, some students talked about the struggle they had with choosing a major. One junior said, "I started college as an illustration major, but because I took a graphic design class in my first year, I learned that I actually really like graphic design as well. It inspired me to concentrate in graphic design and major in illustration to learn about both fields." Other students talked about how they found new interests by taking classes outside of their majors.
When asked about non-academic experiences, many students said that navigating a healthy social life is very important. Students joined multiple clubs and participated in physical activities such as dodge-ball and foursquare. Students also took up leadership positions, including career advisors and event organizers. One senior said, "It can feel lonely when you first move to a new college, and mica students can seem quite shy. But people here are quite interesting and friendly, so it's pretty easy to strike up a conversation and make new friends".
Going to college is only one of many stepping stones in your life. Overviewing mica alumni on LinkedIn, you can quickly see that college programs don't define your career. From printmaking to entrepreneurship, graduates from mica's graphic design programs end up doing a variety of things. Some delved further into design and complete mfa programs and artist residencies. Others switched their focus to art, engineering, teaching, leadership and so forth and acquired different skills along the way.
College is a valuable experience so make the most out of it, no matter which program you choose to attend. Get involved with whatever classes, personal projects, jobs you can to help explore your interests. And most importantly, have fun!