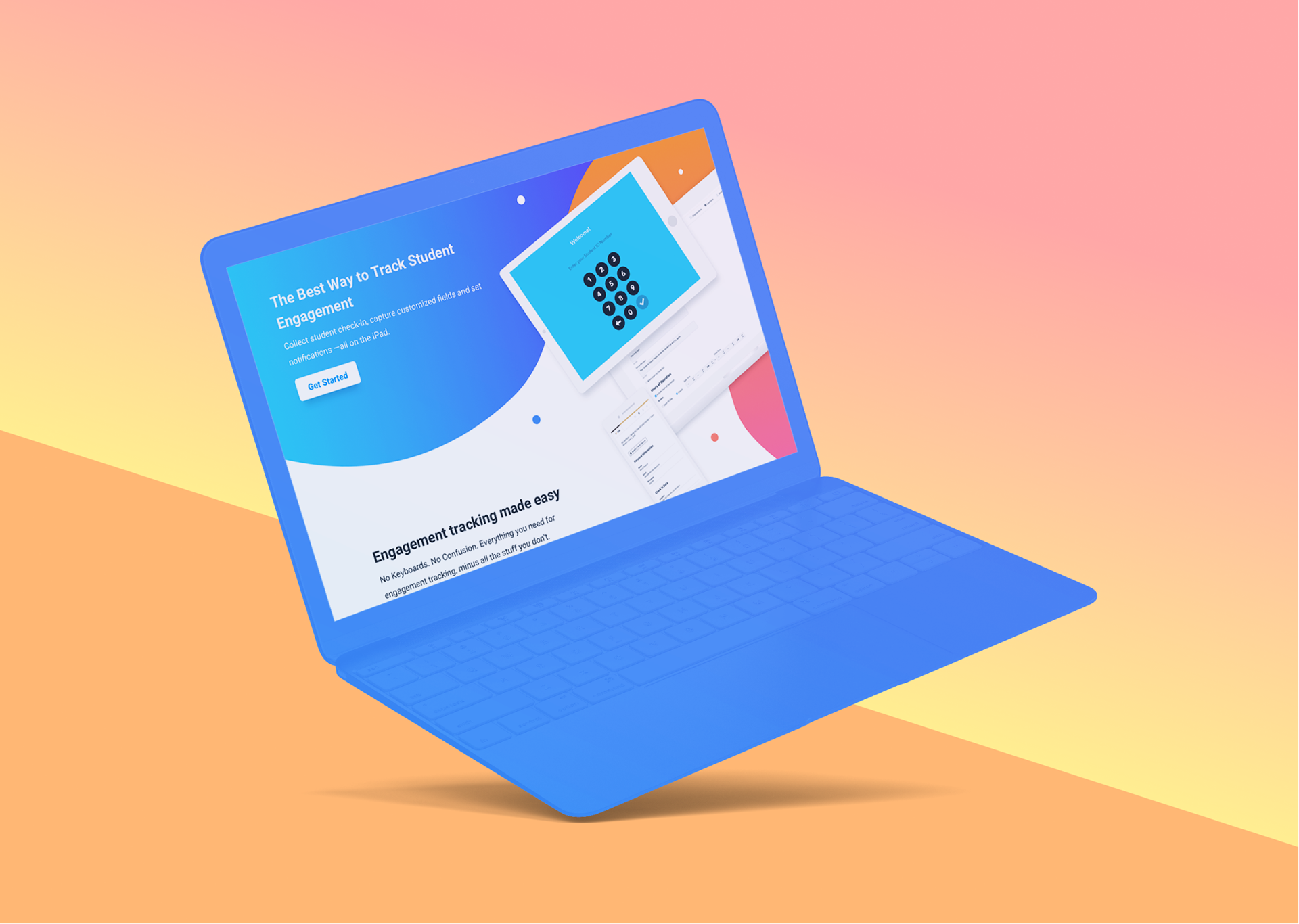 I lead the design of EdX's marketing site while working at Friends of the Web. EdX is a digital product that tracks student engagement across college campuses. For the project, I constructed an energetic visual voice and explored various visual designs and to create a fun, engaging landing page.
Role: web design, UI design, visual branding, palette exploration, moodboarding
Tools: Sketch, Photoshop
I created a moodboard that captures energy and enthusiasm. The images I collected exhibit vibrant colors and high contrast in visual forms.
I explored a variety of layouts that invoke delight

EdX's services bring a new and fresh voice to traditional student login system. It features an ipad app that allows students to sign in at events and a modern desktop UI for back-end administration. EdX stands out from competitors with its refreshing interfaces and delightful user interactions, and that is exactly what I wanted to capture with my designs.
Options 1 and 2: a fun grid system design
The first two designs feature a vertical split. I contextualized the product by placing screenshots of the app throughout the first section of the page. The screens are placed on a diagonal to introduce movement and energy to the page.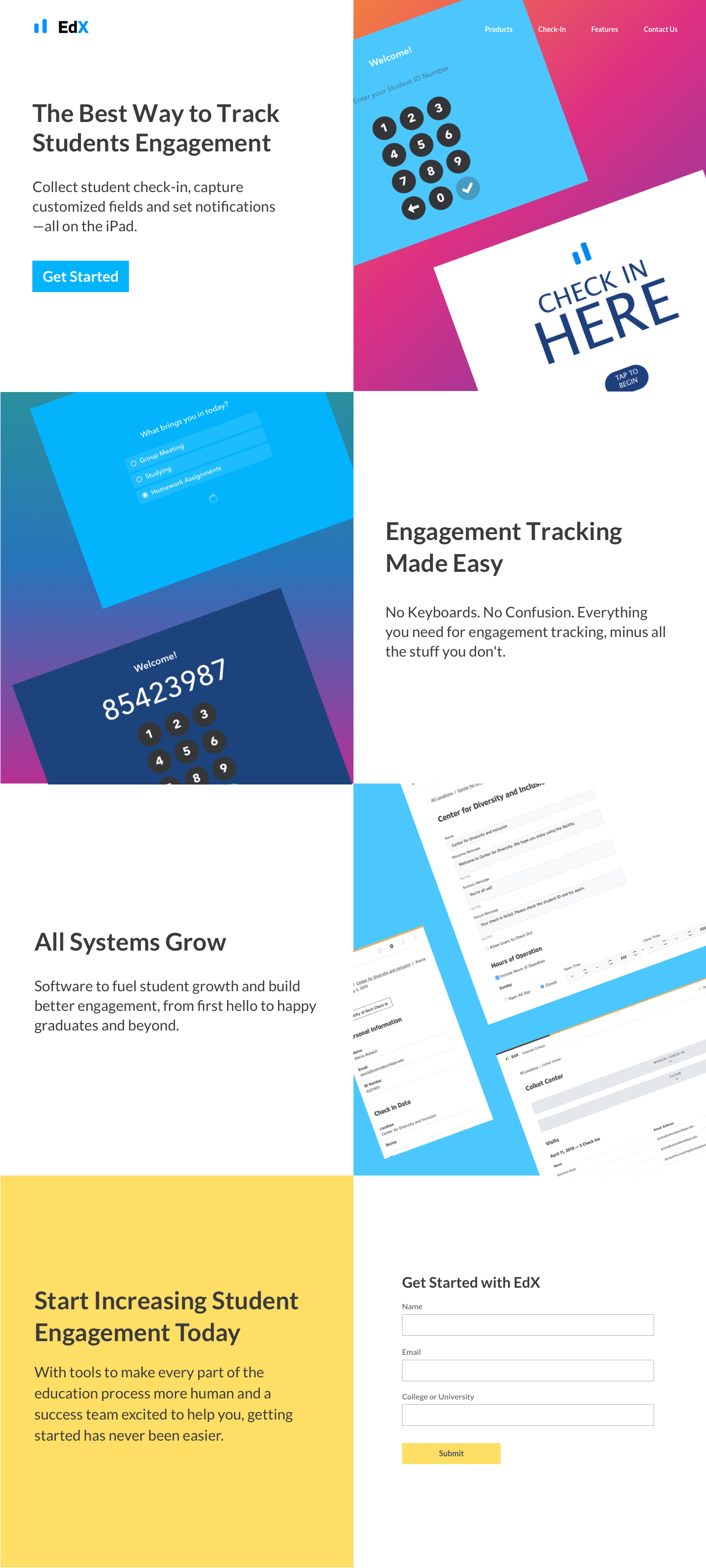 Options 3 and 4: creating a playful composition 
Throughout these design, shapes and colors playfully jump around the canvas to grab the viewer's attention. A clean typeface was chosen to counterbalance the variety of elements on the page. I also included photos of college students to introduce a human tone to the page.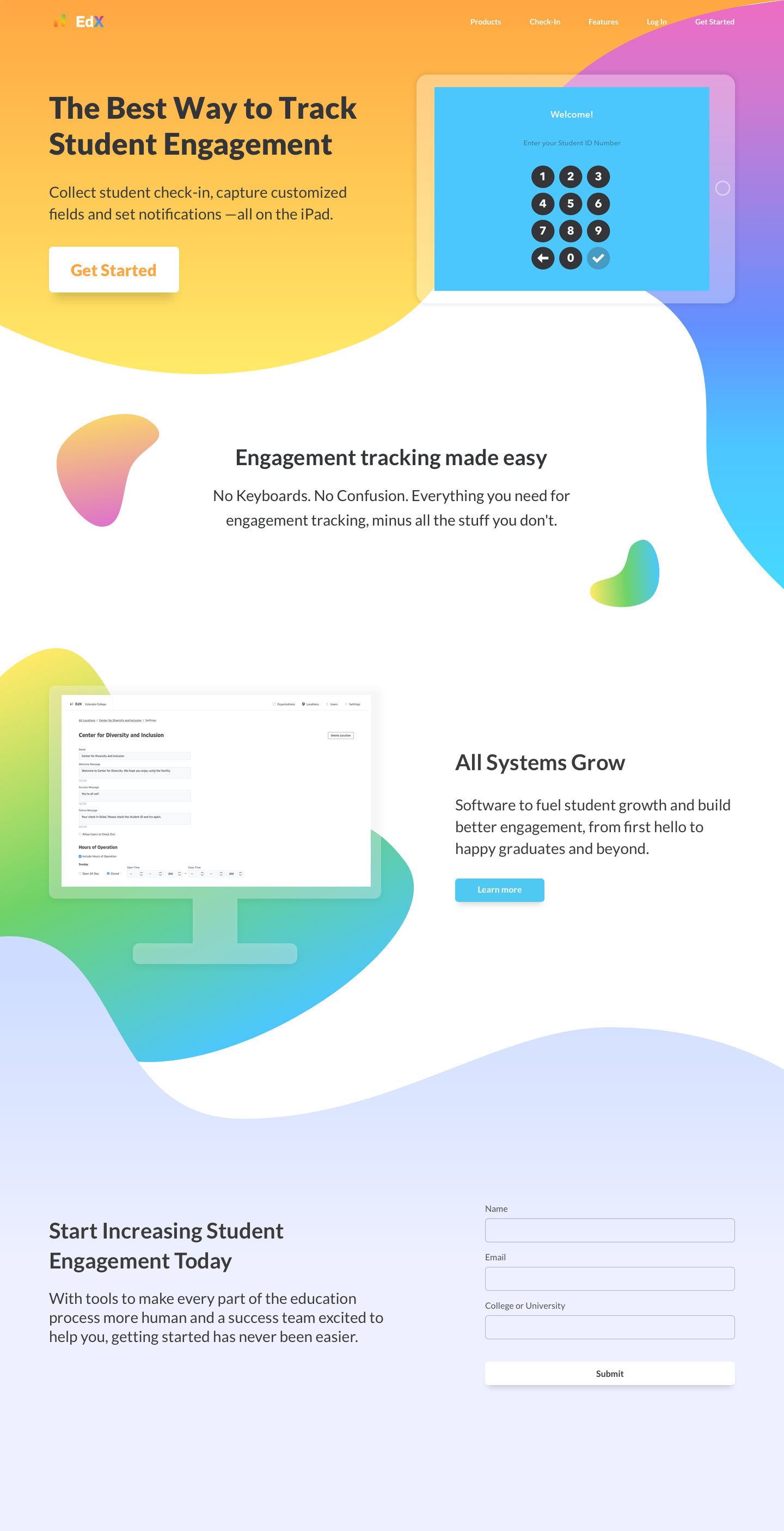 Option 5: a cleaner approach to the marketing site
This design is the most conventional approach I took. I used simple shades of blue and clean typography to capture the modern appeal of EdX.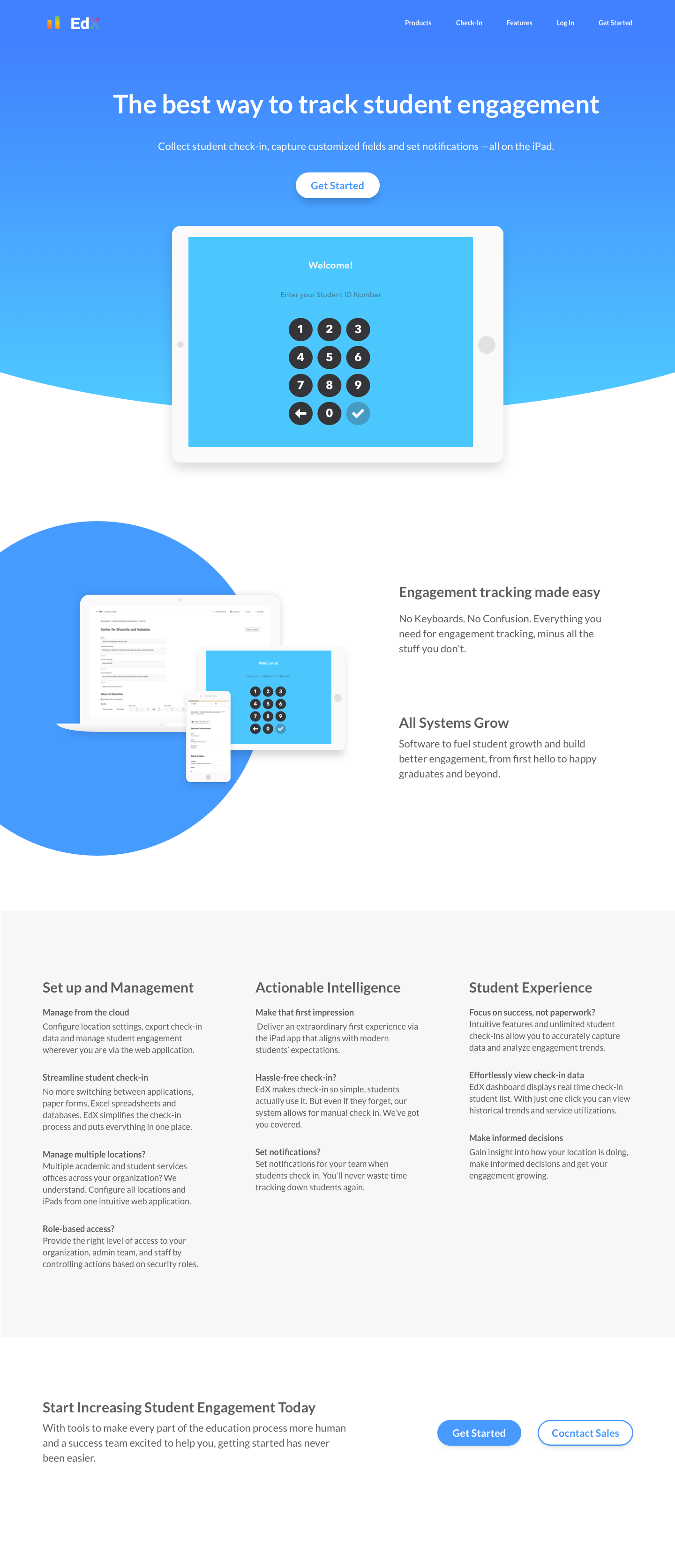 Conclusion
I don't usually create static marketing pages, so this project oriented me to generate creative compositions, color palettes, and type treatment that appeal to the viewer's emotions. I surrounded my aesthetic language around what makes EdX stand out: its modern approach to student engagement tracking. The result is a fresh invitation for viewers to discover more about a new digital product.