In March 2019, I teamed up with 4 other CS and business students at TechTogether, the world's largest all women and femme non-binary hackathon, and created Plate Rate, a food review app that reviews the food, not just the restaurant.
Plate Rate was selected out of 100+ submissions as the best UX/UI hack. 
Role: product management, product design, ideation, user research, brand design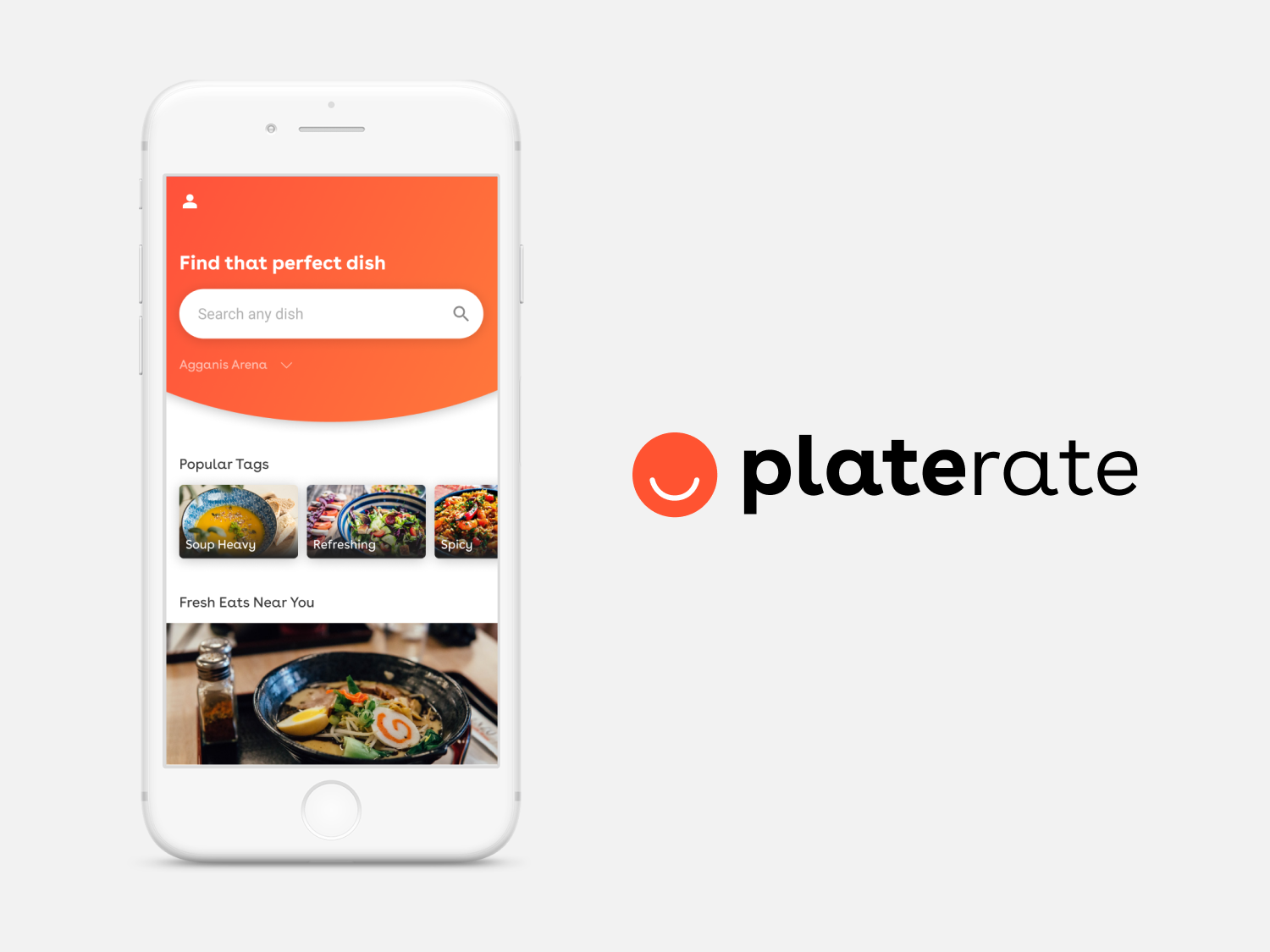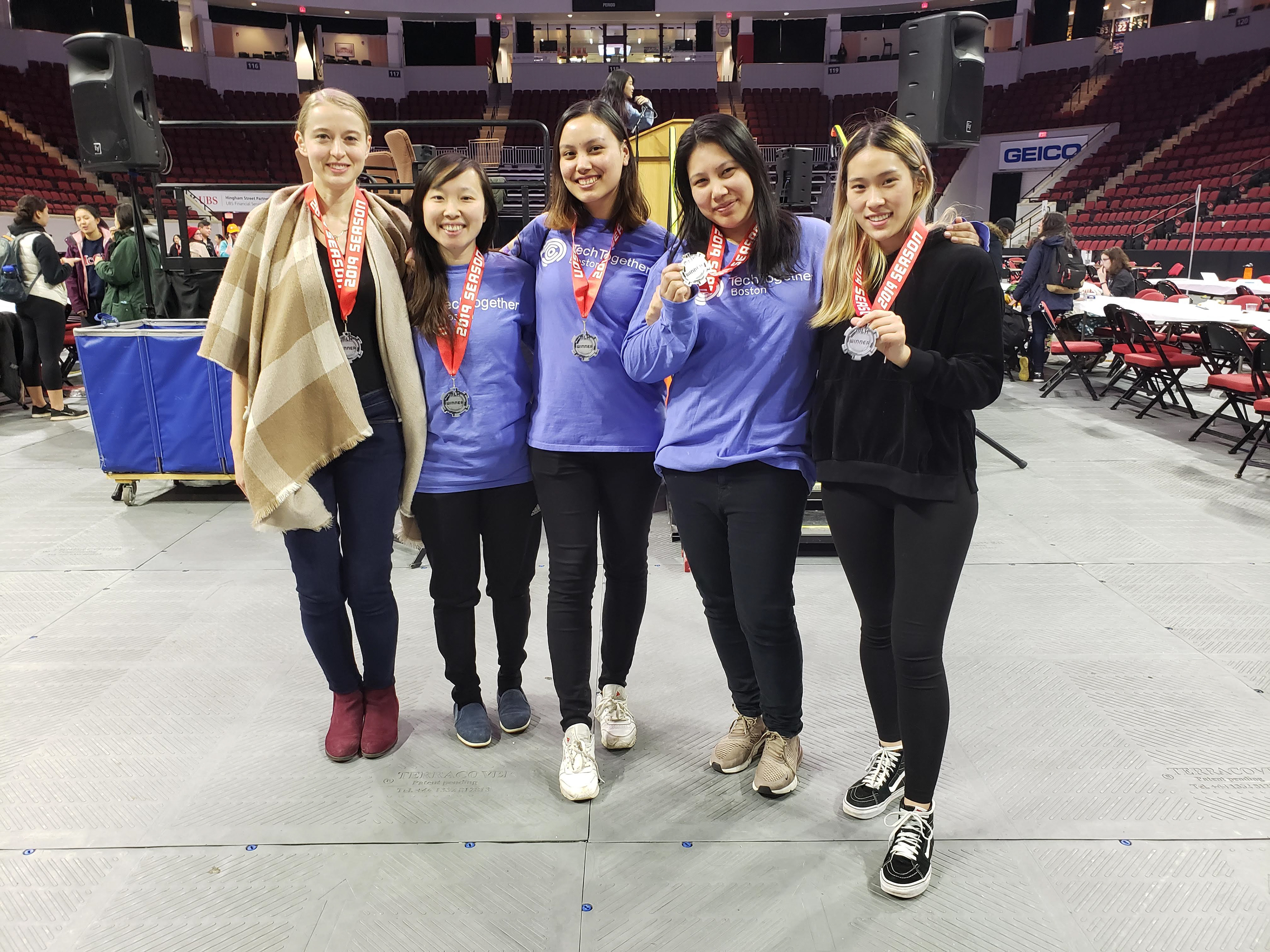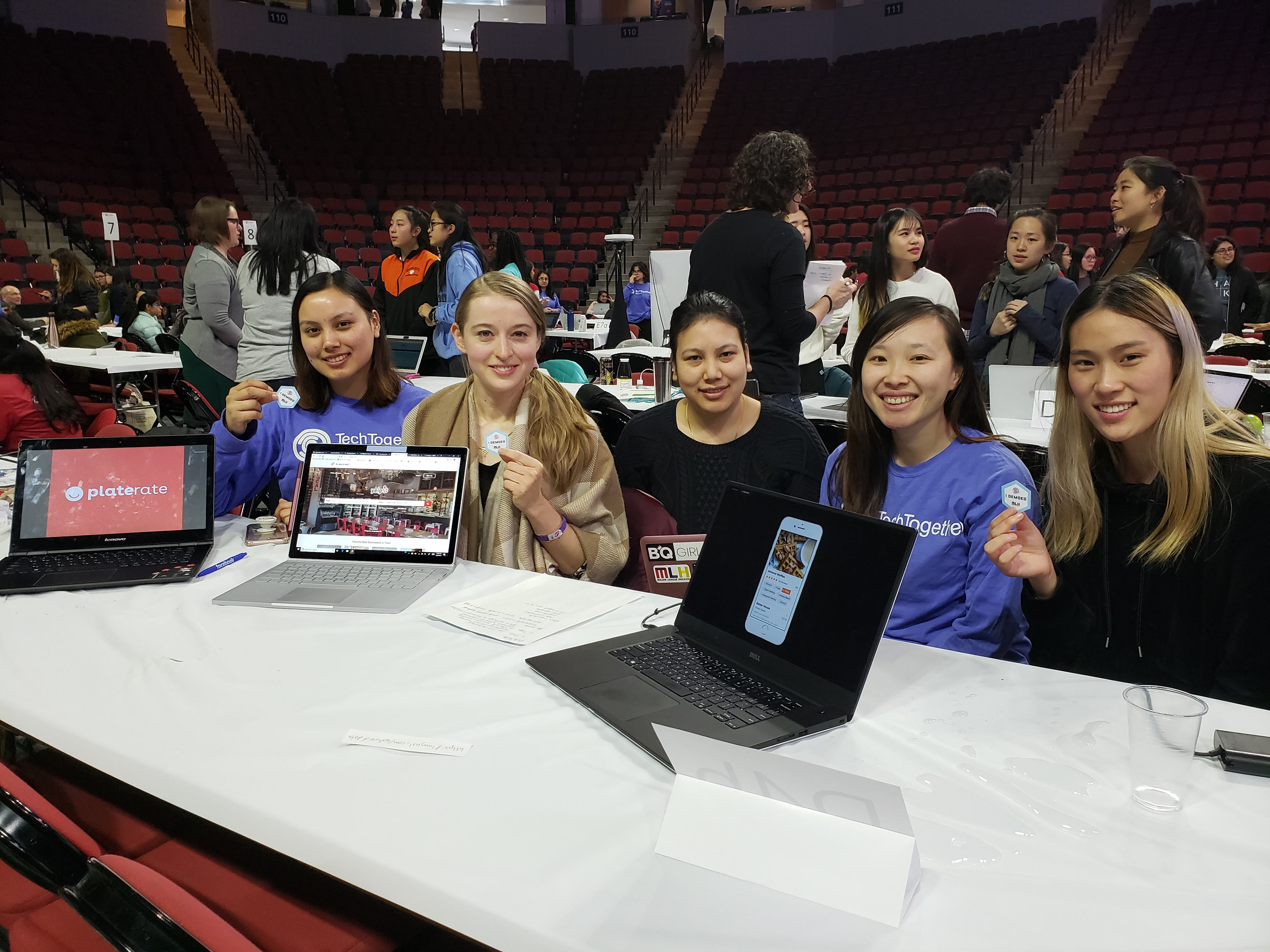 Problem
Hungry people care about good food, not the restaurant. Traditional food review app aren't helpful because they don't actually review the food people want to eat. Sometimes, people just want a hot bowl of miso ramen, or a slice of creamy chocolate cake, but don't know where to go to find the best offer. With lengthy reviews and a subjective star rating, food review apps don't provide key information on dishes for hungry people.

During our research, we asked users to search for a their food craving on Yelp, and asked them how they decided on what restaurant to dine at. "Crepes!", one user responded. We look through Yelp's search result, and merely see a list of cafes and restaurants. "There's a lot of 5 star restaurants, but I can't tell whether their crepes are good or their other food is good."
Star ratings do not accurately reflect the taste and needs of the reviewers, let alone the quality and feeling of the food. One user might prefer a crepe filled with whip cream, the other might enjoy a photogenic crepe to post on instagram. People's standard for good food vary drastically.
The Challenge
1. How can we help people find food that they are really craving for?
2. How can we make reviewing food fun and easy?
Solution
Collaboratively, we ideated Plate Rate, a product that helps people find their cravings in two easy ways.
Reviews are targeted towards distinct food. When a user wants to have red curry, she can quickly look at how curry at different restaurants holds up. Furthermore, if a restaurant has really great mushroom burger but mediocre fries, a user can immediately see that.
We also utilize keyword tags to describe food items. The meaning of star ratings can be ambiguous, and paragraph reviews are tedious to read. Tags help users see at a glance what a food tastes and feels like, without the vagueness of star ratings and the lengthiness of text reviews.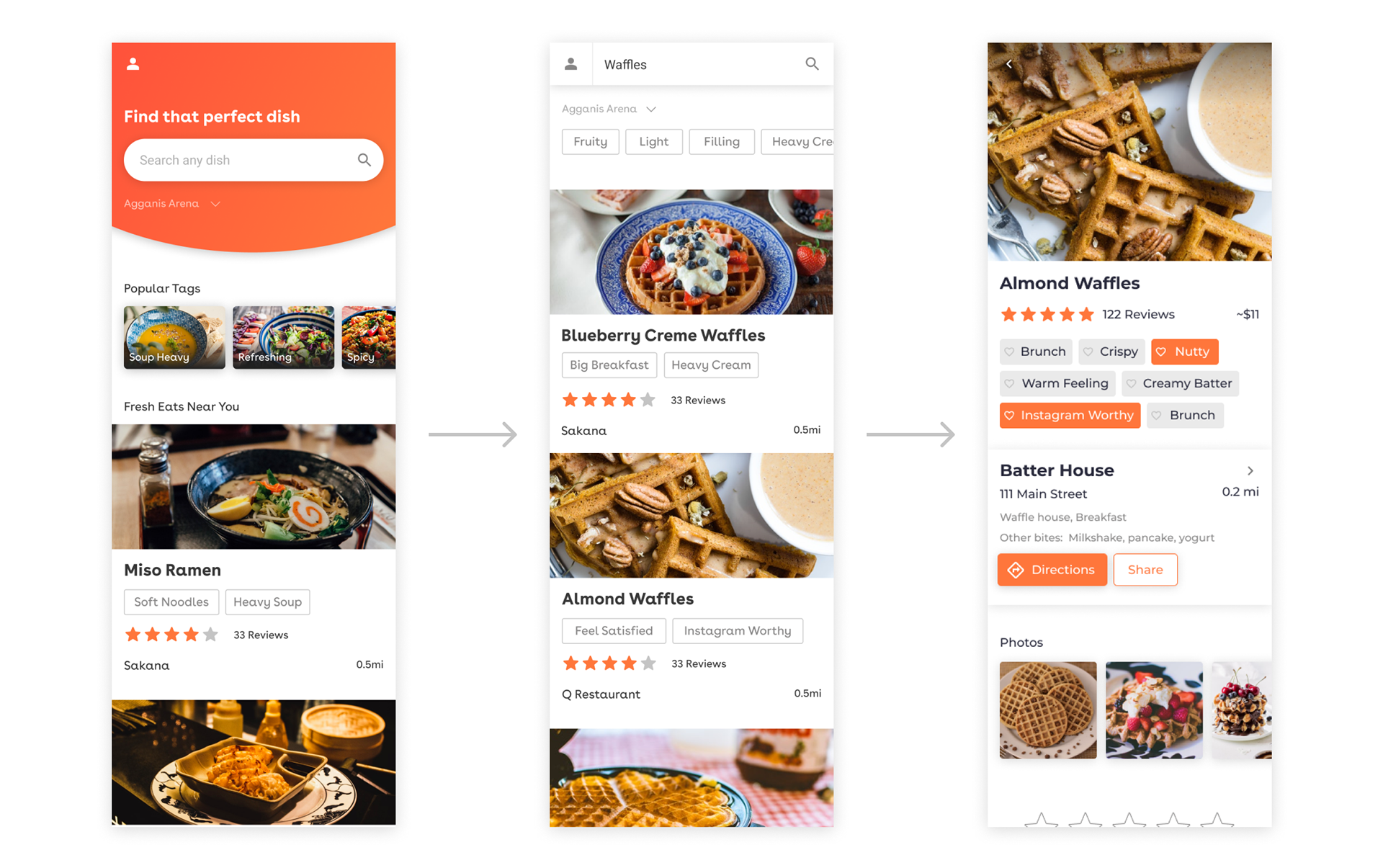 Helping out Restaurant Owners
In addition to making food-finding easier for users, Plate Rate also helps restaurant owners acquire specific and quantitative feedback on their dishes. On traditional food review apps, restaurant owners would have to carefully read through each review to understand what specifically the reviewers thought of their food. However, by looking at tags, owners can quickly scan through the tags and immediately learn that their pumpkin soup is for instance, too salty, without having to take precious time to sit through paragraphs of reviews.
Benefiting People with Restrictive Diets
People with restrictive diets, such as vegan or gluten-free, can also use Plate Rate to find a restaurant that they and their friends can both dine at. Traditional food review apps only talk about if a restaurant as a whole is vegan or gluten-free, but skip over restaurants that provide both restrictive and non-restrictive food. With Plate Rate, a vegan can quickly see if a restaurant has desirable vegan dishes, as well as non-vegan ones for their friends to enjoy.
Logo Design